''EU Project, My Project 2019'' events with over 12,000 visitors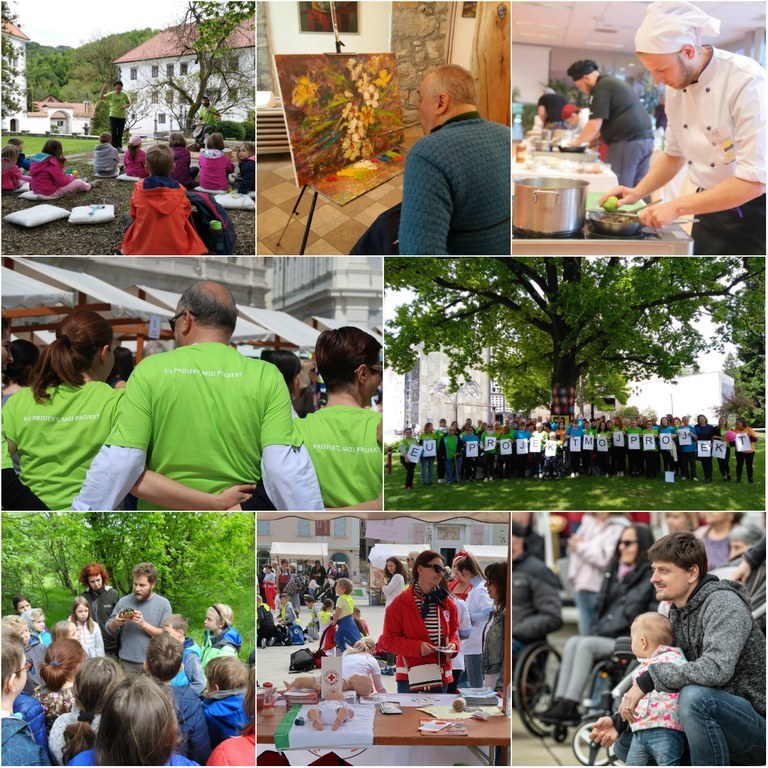 Ljubljana, 22 May 2019 – Government Office for Development and European Cohesion Policy (GODC) and project promoters worked together under the fifth edition of the ''EU Project, My Project'' campaign to highlight the EU-funded projects in Slovenia that became success stories. Over 60 projects in more than 50 Slovenian towns and cities organised a series of interesting and fun events which attracted more than 12,000 visitors.   
Visit to Slovenia's natural and cultural heritage sites, theatre workshops and interactive exhibitions, healthy eating and living classes and lectures, career workshops, food tastings, hiking, cycling, sports activities and other fun activities, open door days at wastewater treatment plants and farms, round tables focusing on social inclusion, education, training and employment, and a number of answers on how to seize the opportunities that the EU creates for people from all walks of life in Slovenia and EU-wide – all this, and much more, is what visitors did and experienced between 11 and 18 May at the events held across Slovenia under this year's ''EU Project, My Project'' campaign. The participating projects were co-financed by the European Social Fund, the European Regional Development Fund, the Cohesion Fund, and, this year for the first time, the European Agricultural Fund for Rural Development.
The campaign also aimed to make the benefits of EU Cohesion Policy more visible showing the citizens how the EU budget is spent to improve their daily lives in a myriad of ways. Photo gallery